In-country staff, infrastructure and expertise to help your university succeed in international education markets.
WE 
GROK

 OUR CLIENT INSTITUTIONS AND THE DIVERSE CULTURES IN WHICH WE OPERATE.

The word Grok was coined by Robert Heinlein in his iconic science fiction book Stranger in a Strange Land. To Grok something means to understand it so thoroughly that you become part of it.

That's what we do when it comes to international education and why we offer a unique array of services that extends the reach of your institution into the world's most important education markets.
Why Choose Us?
"We enjoyed working with Grok, as their team are professional, knowledgable, and are really nice to work with."
Why Choose Us?
"Lakehead has been working with Grok for over eight years and has grown our partnership to include representation across Asia. Grok sits in the middle giving Lakehead the support and guidance we need so we can directly manage our team's activities. We like that approach and it has worked well for us."
Why Choose Us?
"Grok's a great organisation to work with, intelligent, well-informed and on the ground. I'd highly recommend Grok."
Why Choose Us?
"I created Grok to build a best-in-class company that helps universities around the world to do a better job of recruiting students and building partnerships."
SUCCESS STORIES
From market entry to social media to increasing international student enrolments, Grok has helped more than 150 clients from around the world to achieve their international goals.
Ireland
A globally ranked Irish institution used Grok to create a Chinese website and is working with us to actively engage prospective students via WeChat. This has led to a significant number of additional student enrolments.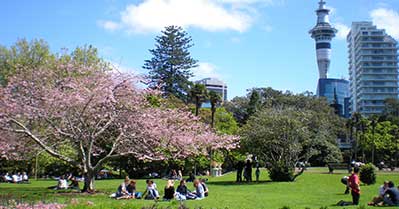 New Zealand
Grok is working with a well-known ANZ university to promote the institution on Chinese social media, and to deploy a program officer to manage student recruitment activities. As the institution contemplates future expansion, they particularly appreciate that Grok makes it easy to adjust their international investments over time.
Canada
With program officers deployed in China, Southeast Asia and India, a Canadian mid-ranked university achieved dramatic growth in student recruitment over a five-year period.