In-country staff, infrastructure and expertise to help your university succeed in international education markets.
Why Choose Us?
"Grok's a great organisation to work with, intelligent, well-informed and on the ground. I'd highly recommend Grok." – Vincenzo Raimo, was the Vice-Chancellor for Global Engagement at the University of Reading
Why Choose Us?
A well-ranked Canadian university has worked with Grok for more than five years with staff deployed in China. Their activities in China have achieved remarkable stability and success.
Why Choose Us?
Grok has undertaken significant research projects with governments around the world. Most recently, Grok has worked with Austrade to advise Australian Education Technology companies on the Chinese EdTech market.
Kim Morrison
Founder and CEO
I created Grok to build a best-in-class company that helps universities around the world to do a better job of recruiting students and building partnerships. As an entrepreneur, I am driven to build a company that not only deeply serves clients but that provides meaningful professional experiences for young people.
My proudest achievement is Grok's many satisfied clients, and I'm equally proud that Grok is a great employer in markets where such are often in short supply. Everyone at Grok is dedicated to making the company better year after year, and while we're devoted to our current clients, we are also excited to grow and to welcome new partners to the Grok family.
SUCCESS STORIES
From market entry to social media to increasing international student enrolments, Grok has helped more than 150 clients from around the world to achieve their international goals.
Ireland
A globally ranked Irish institution used Grok to create a Chinese website and is working with us to actively engage prospective students via WeChat. This has led to a significant number of additional student enrolments.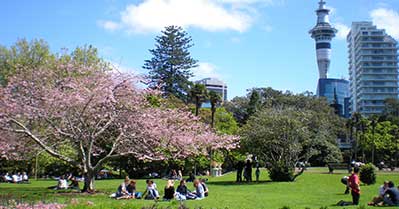 New Zealand
Grok is working with a well-known ANZ university to promote the institution on Chinese social media, and to deploy a program officer to manage student recruitment activities. As the institution contemplates future expansion, they particularly appreciate that Grok makes it easy to adjust their international investments over time.
Canada
With program officers deployed in China, Southeast Asia and India, a Canadian mid-ranked university achieved dramatic growth in student recruitment over a five-year period.
We're Hiring
Grok offers interesting and meaningful work with an international focus,
and opportunities for professional development and advancement.